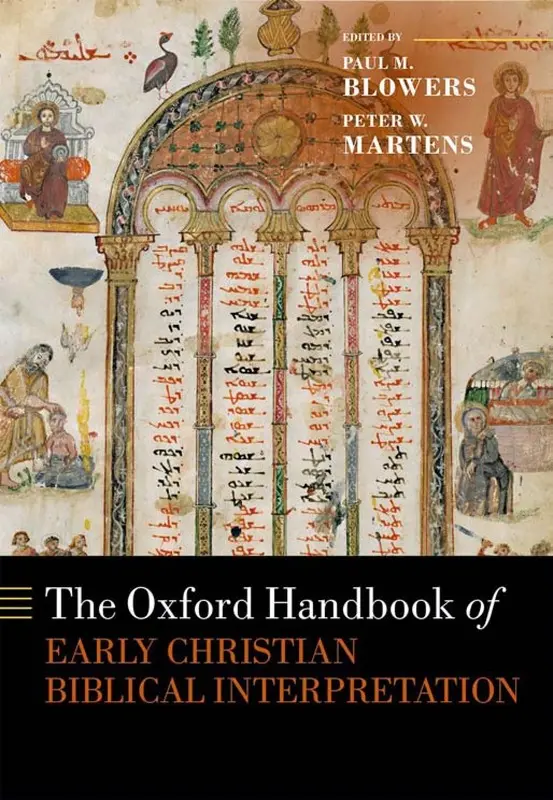 The Oxford Handbook of Early Christian Biblical Interpretation
Редакторы: Blowers P.M., Martens P.W.
Приняли участие: BeDuhn J.D., Behr J., Blackburn B.L., Blowers P.M., Bouteneff P.C., Brakke D., Cameron M., Cavadini J.C., Ceulemans R., Ching-Kim E., Clark E.A., Cook J.G., Cunningham M.B., Dupont A., Dysinger L., Elliott M.W., Faulkner A., Ferguson E., Graves M., Harkins F.T., Hill C.E., Hofer A., Hollerich M., Jensen R.M., Jones F.S., Kovacs J.L., Layton R.A., Leemans J., Legaspi M.C., Levering M., Lienhard J.T., Lössl J., Martens P.W., Mayer W., Neil B., Paget J.C., Perrone L., Phillips L.E., Scherbenske E., Shoemaker S.J., Struck P., Toom T., Trumbower J.A., Ward H.C., Wickes J., Young F.
Год: 2019
Количество страниц: 754 [785]
Язык: Английский
Категория: + Не только о гнозисе
Метки: #Манихейство #Маркион #Школа Валентина
Скачать: Pdf Поддержать:
---
The Bible was the essence of virtually every aspect of the life of the early churches. The Oxford Handbook of Early Christian Biblical Interpretation explores a wide array of themes related to the reception, canonization, interpretation, uses, and legacies of the Bible in early Christianity. Each section contains overviews and cutting-edge scholarship that expands understanding of the field. Part One examines the material text transmitted, translated, and invested with authority, and the very conceptualization of sacred Scripture as God's word for the church. Part Two looks at the culture and disciplines or science of interpretation in representative exegetical traditions. Part Three addresses the diverse literary and non-literary modes of interpretation, while Part Four canvasses the communal background and foreground of early Christian interpretation, where the Bible was paramount in shaping normative Christian identity. Part Five assesses the determinative role of the Bible in major developments and theological controversies in the life of the churches. Part Six returns to interpretation proper and samples how certain abiding motifs from within scriptural revelation were treated by major Christian expositors. The overall history of biblical interpretation has itself now become the subject of a growing scholarship and the final part skilfully examines how early Christian exegesis was retrieved and critically evaluated in later periods of church history. Taken together, the chapters provide nuanced paths of introduction for students and scholars from a wide spectrum of academic fields, including classics, biblical studies, the general history of interpretation, the social and cultural history of late ancient and early medieval Christianity, historical theology, and systematic and contextual theology. Readers will be oriented to the major resources for, and issues in, the critical study of early Christian biblical interpretation.